Jahn Students Graphic Organizer Examples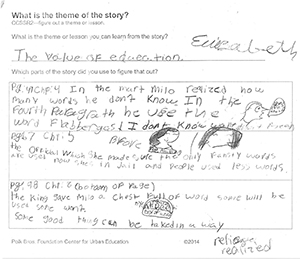 Click images below for full-size versions.
Ms. Shultz's students at Jahn School use a graphic organizer to analyze the choices and effects of Roger Williams and Anne Hutchison and then construct a text about the history.
Science examples: organizers with Focus Question and ideas from the science textbook. By students of Kimberly Mendoza, Jahn School

  Jahn student illustrates a volcano
Jahn student pictorial glossaries with drawings that integrate the words.