PARCC includes TECRs, Technology Enhanced Constructed Response tasks—in which students move items relating to a text into a graphic organizer. These resources are designed as guides or assessments to strengthen thoughtful reading.
PARCC-Based Graphic Organizers PLUS Writing
The following graphic organizers are based directly on PARCC samples and include tasks in which students write about the content of their completed organizer.
Analyze What a Picture Adds to a Story       Spanish
List Phrases that Tell about Setting      Spanish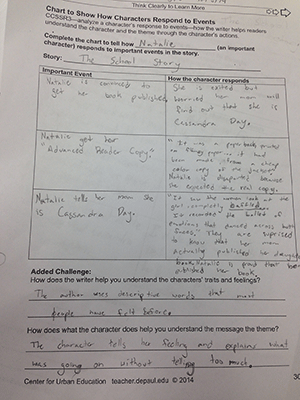 Chart to Show How Characters Respond to Events       Spanish
Bell School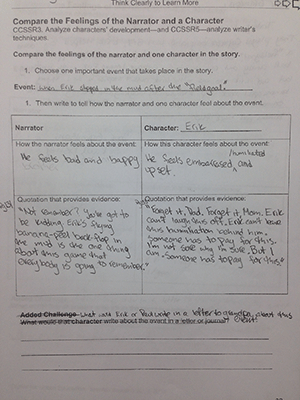 Compare the Feelings of the Narrator and a Character       Spanish
Bell School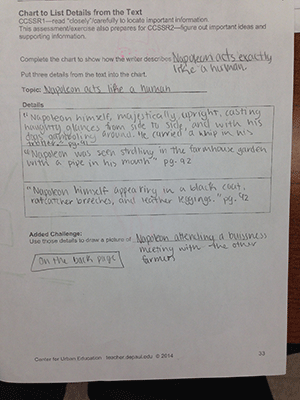 Chart to List Details from the Text       Spanish
Bell School
Sequence Events to Summarize a Text     Spanish
Show Cause, Effects and Response     Spanish
These organizers parallel PARCC TECRs and include writing based on the organizer.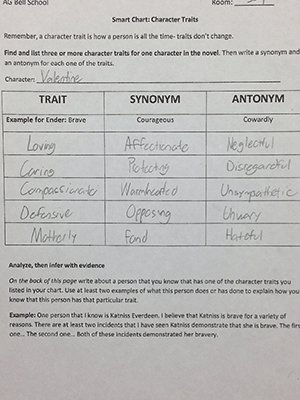 Analyze Character Traits       Spanish
Bell School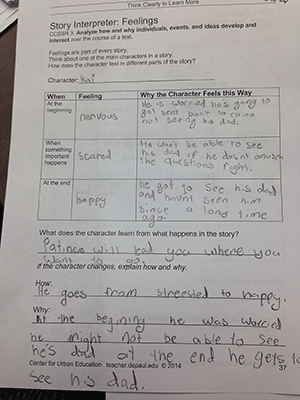 Story Interpreter--Feelings     Spanish
Bell School
Story Reader's Framework     Spanish
PARCC Sequence/NWEA Skills Integration
A structure showing the kind of progression PARCC requires with integrated specific NWEA skills.
More Fiction Graphic Organizers